This is a guest blog post featured by one of our member law firms – Consumer Action Law Group in California (also appears on their site)
As reported in June 2016 by the Los Angeles Times, former sanitation worker James Pearl won a $17.4 million dollar lawsuit against the city for receiving unlawful termination by his supervisors for being gay.
Mr. Pearl, who is not homosexual, was falsely perceived as being gay and endured constant ridicule, suggestive remarks, verbal harassment and hazing by supervisors and others at his workplace. A photoshopped image of Mr. Pearl circulated at his place of work. The image was photoshopped to appear that he was involved in a homosexual relationship with his subordinate.
An attorney for Mr. Pearl said that Los Angeles Sanitation managers and supervisors have a long history of harassing and discriminating against homosexual employees. Even though Mr. Pearl is not homosexual, he suffered psychological and physical damage from the abuse that he endured while employed with the city.
The trouble began for the plaintiff, Mr. Pearl, back in 2011. It was at that time that he was transferred to another office. The transfer came days after he complained about harassment at his current office. He then made a formal complaint, alleging that he was moved because of his initial complaint. Just days after he made the formal complaint, the city recommended that he be fired.
Pearl immediately complained to state regulators—alleging that he was fired for making the initial complaint and because of his perceived sexual orientation. The city eventually determined that Pearl was unjustly fired. He was reinstated to his former position after being off from work for more than one year.
As soon as he returned to work, Mr. Pearl was once again the victim of discrimination. A supervisor passed around edited photos that depicted him in a homosexual relationship with a coworker. Also, supervisors, managers, and employees referred to Pearl using derogatory names, they circulated offensive messages about him and left objects on his desk that were suggestive of homosexual sex.
When a manager with the sanitation department was notified that the harassment was taking place, they did not take any action, according to the lawsuit. Mr. Pearl was once again later terminated from his position with the city's sanitation department after he complained.
Jurors only deliberated for approximately two hours before handing down the verdict—that Mr. Pearl was the victim of discrimination.
Discriminating against a worker because of their sexual orientation is illegal, which is why the plaintiff in this case so easily won the lawsuit.
Discrimination in the Workplace
So, what are your rights if you believe that you have been discriminated against because of your sexual orientation? There are federal labor laws that protect workers from workplace discrimination. If your employer treats you differently than other employees because of your sexual orientation—whether actual or perceived—then you may have a discrimination lawsuit.
Can I Sue My Employer for Firing Me Because of My Sexual Orientation?
You might be able to sue your employer if you were fired from a job because of your sexual orientation. Federal laws prohibit discrimination in the workplace. According to the U.S. Equal Employment Opportunity Commission, the following reasons for termination are illegal under federal legislation.
Gender identity
Sexual Orientation
Gender
If you believe that you did not get hired or was fired or disciplined because you are gay, lesbian or bisexual, talk to an attorney who is knowledgeable in California labor laws- wrongful termination.
What If I Am Harassed Because of My Sexual Orientation?
According to the United States Equal Opportunity Commission, harassment is considered to be discrimination and violates federal law. If you are harassed because of your sexual orientation by your co-workers, supervisors or managers or even customers, then you may be a victim of discrimination at work. Examples of harassment include:
Jokes about your sexual orientation
Hostile comments
Leering
Obscene gestures
Requests for sexual favors
Photographs or drawings that are sexual in nature
What If My Employer Retaliates Against Me for Reporting Discrimination?  
You should not be afraid to report discrimination to your employer. It is against federal law for an employer to retaliate against an employee for reporting discrimination. If you complain to your employer that you are being harassed and they fire you or lay you off, then the best course of action is to speak to an experienced employment attorney to learn how you can assert your rights to fair treatment in a court of law.
Steps to Take If You the Victim of Discrimination
If you are being discriminated against at work for your sexual orientation or gender identity, you probably feel angry, sad and frightened. You might be reluctant to speak up to someone for fear of losing your job. However, it is important to talk to an experienced employment law attorney about what you are experiencing. They will help you get the clarity you need to take action against your employer.
You can also take the following steps if you believe that you have experienced discrimination in the workplace:
Understand your company's policies – Obtain and read your employer's manual and policies to learn about your rights and what the procedure is for making a complaint.
Document the harassment or discrimination – Try to record each time your co-workers, supervisors, managers or customers say or do something discriminatory at work. Keep a record of the date, time, location, witnesses present and what exactly what was said or done.
Keep copies of offensive material – Although your first instinct might be to rip up offensive images or materials, resist the urge to do so. Instead, keep all copies for proof of discrimination.
Report the harassment or discrimination to managers – Immediately report any instances of harassment to your superiors. Make sure that you document the date of each report that you've done, what you reported and to whom.
Seek legal advice – Talk to an attorney that is an expert in discrimination and harassment lawsuits. An experienced attorney can help you understand your rights when it comes to wrongful termination California.
If you believe that you are being harassed or discriminated against because of your gender, sexual orientation or gender identity, you should discuss your concerns with an experienced wrongful termination lawyer in Los Angeles.
At Consumer Action Law Group, we are committed to helping our clients get treated fairly by employers. We believe that no employee should have to endure harassment or discrimination at work. Our team of dedicated attorneys will help safeguard your career, reputation, and rights. We will review your case and help you explore your options at no cost.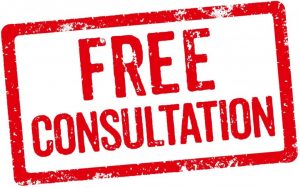 If you have been discriminated against by your employer, you need to talk to an experienced employment law attorney. A skilled employment law attorney can help you determine if your company's actions violate federal or state laws on discrimination.
Call (818) 697-4295 to talk to Consumer Action Law Group today. We will help you explore your options and hold your employer responsible for any illegal actions. Call and speak with us today to schedule your free consultation.