We're Experienced
We have been working to connect consumers across the United States with consumer law attorneys for a free consultation since 2013. Our lead attorney has been practicing law for over 20 years. He has been acting as the executive director for the Consumer Center for Resources since the beginning.
We're Passionate
The Consumer Center for Resources is focused on aiding the underdogs. Those people who have been taken advantage of. Whether dealing with fraud, debt harassment, or bankruptcy, we have your best interest in mind. We want to help you seek and gain justice.
We're Knowledgeable
We have a considerable amount of knowledge regarding all our practice areas. We want to aid you in utilizing that knowledge to help you move forward from this situation. Contact us today to speak with a member of our staff. We will gather information regarding your situation, have our attorney review it and make a recommendation on how to proceed with your potential case.
Connecting consumers with attorneys across the nation.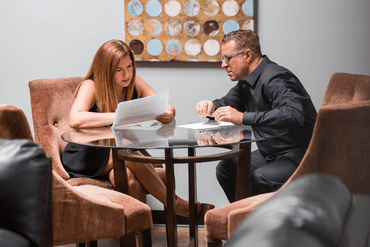 Dedicated to helping consumers fight back
The Consumer Center for Resources is a 501c3 nonprofit dedicated to helping consumers fight back. We connect consumers like you with experienced attorneys across the United States who can help. Our extensive network of attorney's offer FREE consultations. Contact Us Today!
Helping You With
Fraud
If you have been taken advantage of, we want to help you seek justice. We provide representation for those who are victims of both auto fraud and mortgage fraud.
Bankruptcy
Declaring bankruptcy does not have to be the end of the line. We are here to help you seek a creative solution to your debt problems and strive for financial freedom.
Employment Law
Your place of employment should be a safe space for you and other employees. If your employer crosses the line, you have the right to hold them accountable in court.
We help consumers achieve their goals.

Auto Fraud
Some car dealerships will do anything to make a buck, including not informing you of damages, prior usage, or anything else that can cause an issue for you. We are here to hold those shady dealers accountable for their actions.

Bankruptcy
Whether you need to reorganize your debts or liquidate your assets, our attorney wants to help you find the right outcome for you and your family's financial needs. Get in touch with us today to schedule a free consultation.

Credit Report Dispute
Every error that is made on your credit card can seriously damage your credit score. Depending on your unique circumstances, we can file a lawsuit so that this wrong can be fixed and your financial state does not have to suffer.

Debt Collection Abuse
If you are being harassed with calls from creditors, filing for bankruptcy might be the solution you are looking for to end the abuse. Contact our attorney today in Los Angeles to discuss your case and to build a plan to move forward.
We connect consumers with attorneys who care. Schedule Your Free Consultation Today!
No one is immune to medical bills, and even those with insurance can find themselves drowning in medical debt.
Tesla is an electric vehicle manufacturer that is becoming more popular in the United States. One of their most popular model is the Tesla Model 3 and it has become of the best-selling vehicle. However, just like with any other vehicle manufacturer, its production process is prone to make mistakes during its assembly. When a […]
Don't Let Your Rights Be Abused

Contact Our Trustworthy Consumer Advocates
Searching for and purchasing a car is already an overwhelming and tedious task. It does not help when a salesperson rips you off by either charging you too much money, not telling you about damages or other harmful issues with the vehicle, or any other form of dishonesty. At Consumer Center For Resources, our lead attorney wants to help you hold these car dealerships and salespeople accountable for their actions. Reach out to us today for help.
Filing for bankruptcy can open the door to many benefits in the future. Our attorney has a vast knowledge of bankruptcy and debt law and is here to assist you in making the right call for your financial future. Get in contact with our law firm today and schedule a free consultation to get started. We are located in Los Angeles, California, and serve all of the surrounding communities. No matter what you are facing, we want you to seek justice.
Schedule a Free Consultation