Sue Employers for Running Background Check Without Consent
Employers may sometimes request your credit and related personal information in the form of a "Background Check Report" either when you apply for a job or while you are currently employed. When requesting your information, employers must follow the guidelines in the Fair Credit Reporting Act (FCRA).
You may have the legal grounds to sue the employer if he or she ran a background check without consent.
Before employers can obtain your background information for employment purposes from the Credit Reporting Agencies (CRAs), they must certify that they did the following:
Obtained your written consent to background check
Provided you a copy of your background report and a written summary of your rights under the FCRA at least five (5) days before making an employment decisions about you.
The CRAs who pulled your background check must advise you a report has been requested on you.
It is important to note that an employer CANNOT make an employment decision based on the applicant's or employee's race, national origin, color, sex, religion, disability, genetic information, or age.
Didn't Get The Job Because Of An Illegal Background Check?
Illegal Background Check Laws
Unlawful Background Check Without A Fair Notice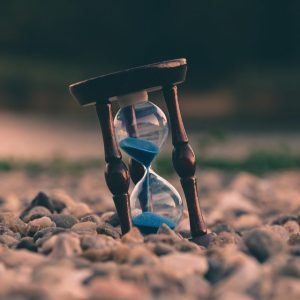 Before making an adverse action (turning down an applicant), the employer must give the applicant:
A notice that includes a copy of the report used to make the decision
A copy of "A Summary of Your Rights Under the Fair Credit Reporting Act" that the employer obtained the report from.
The early notice should give the applicant the opportunity to review the report to see if there are any inaccurate information.
Legal Background Check – Why Was I Rejected?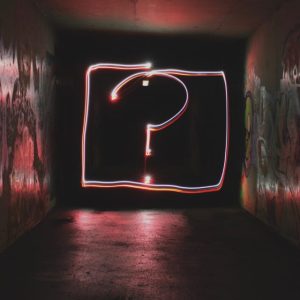 After the employer makes an adverse action based on the information in the background report, he or she must provide you an "adverse action notice" that lets you know:
If you were rejected because of the information in the report;
The name, address, and phone number of the company that sold the report;
That the company that sold the report did not make the hiring decision; and
That you have the right to dispute the accuracy or completeness of the report.
Applicants With A Criminal History…
The FCRA and other state & municipal laws protect employment applicants with a Criminal History:
FCRA Protection – 7 Year Background Check
CRAs may not report records of arrests that are more than 7 years old if no conviction resulted (unless the job salary is more than $75,000)
Convictions can be reported indefinitely
Admission of theft to an employer is NOT a criminal record
Pennsylvania Criminal History Act Protections
Purpose – prevents hiring standards that screen out criminal offenses unless reasonably related to performance of the job duties.
Any criminal history considered regarding an employment application must be "reasonably related" to the job duties including:
• Seriousness of the offense (drug offenses are considered serious broadly);
• Age of the offense and the offender;
• Blanket policy of excluding ex-offenders (e.g. black offenders excluded but not white offenders);
• Summary offenses may not be considered for purposes of employment.
What a Legal Background Check Should Look Like in Philadelphia
NO questions about an applicant's criminal history on an employment application or in an initial interview;
NO criminal background checks until after the employer makes a conditional job offer to an applicant;
Applies to employers with ten (10) or more employees;
Criminal background checks can be obtained back seven (7) years, excluding periods of incarceration;
If an applicant is rejected due to a criminal record:

Employer must so notify the applicant and send to the applicant a copy of the criminal history report;
Applicants then have ten (10) days to produce evidence that the report is inaccurate or to explain the criminal history;
Applicants who are rejected for positions on the basis of a criminal background check have three hundred (300) days to file a complaint with the Philadelphia Commission on Human Relations.
If your potential employer has not followed the above rules for legal background checks, you may have a case.
IF YOU BELIEVE YOU HAVE BEEN A VICTIM OF AN ILLEGAL BACKGROUND CHECK THAT DID NOT COMPLY WITH FEDERAL LAW, CONTACT US AS SOON AS POSSIBLE
Were You A Victim Of An Illegal Background Check?