What Can Consumer Affairs Departments Do For Me?
Like many government agencies, the consumer affairs division can be a little bit confusing. Who are they and how can they help me? Simply put, the department of consumer affairs is there to protect and educate consumers like you.
For example, did you know that many of those annoying robocalls are illegal? The federal government has filed over 100 lawsuits against 600 companies trying to protect consumers like you, and that is just one of many responsibilities they have.
Before we get into all the functions of the consumer affairs division, let's talk about names. Each state has its own consumer affairs division, and not all divisions names are the same. For example, California's consumer affairs department is called 'Department of Consumer Affairs' label while states like Maryland and Texas call theirs 'Consumer Protection Division'.
The federal government also uses the 'Consumer Protection' in their Bureau of Consumer Protection, which houses many different divisions of consumer affairs all under one large umbrella.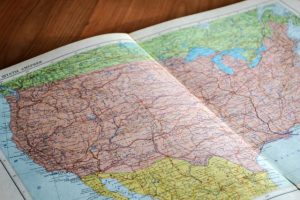 Call Us Today
You Gotta Start Somewhere
The consumer marketplace is full of deceptive and fraudulent activities. Even the smartest consumers had to learn the basics first.
Learning From Consumer Affairs Department
An ounce of prevention is worth a pound of cure. Consumer affairs divisions operate under the same theory. They want to educate you about common scams and problems reported to them so you don't fall into their traps. Consumer affairs offices routinely send out information to the media on common scams and problems. Some even have Facebook pages.
They are also available to talk to if you find yourself in a situation where something doesn't feel quite right. If a contract seems odd or you believe the goods you are purchasing are not as advertised, call them and ask them if they can assist you with your situation. A good consumer affairs department will let you know how to deal with them.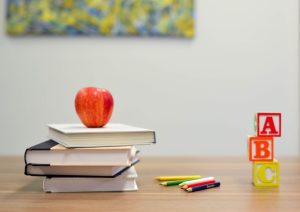 Consumer Affairs Searchable Databases
Many states have searchable databases. Considering hiring a contractor to remodel your kitchen? Search your state's database to see if there have ever been complaints filed against the company. Want to buy a new car, but not sure the salesman is giving you all the details? Search the database to see if the dealership has had any complaints.
Taking Consumer Complaints
Unfortunately, many people's first experience with their local consumer affairs division is after something bad has happened. Scams today can be very sophisticated. Even smart, well-educated individuals have been scammed by an unscrupulous seller or internet hacker.
The consumer affairs division will take your complaint and help you work with the company to find a resolution that is suitable.
One thing to note: if no laws were broken, the company you are bringing a complaint against is not required to work with the consumer department. A good company wants happy customers, and most will at least participate in the process, but no guarantees are made to get the outcome you want.
The consumer affairs division may refer you to the Attorney General if they believe laws were broken or to a lawyer if the resolution isn't satisfactory.
How to File a Complaint
Filing a complaint is a pretty simple process, and in most states can be done online.
Speak to the company first – The consumer affairs division will want to know you have attempted to resolve the issue on your own before bringing your complaint to them.
Collect your evidence – Get everything together before you begin the complaint process so it will be easy to file.
Fill out the complaint form.
Submit any supporting evidence – Do not submit original documents, always keep the original for your own records.
Once you have filed your complaint one of two things will happen.
In cases where no criminal activity is suspected, the consumer affairs division will send the complaint to the company and they will have a certain period to respond. The most common time frame is 30 days, but it varies by state.
In cases where criminal activity is suspected, your case will be moved to an investigator or the office of the Attorney General.
Consumer Affairs is For Your Protection
The Consumer Affairs Departments are there to protect you. They will take you through the education of laws and popular scams, and then through their complaint process. If you think you have been scammed or swindled, contact your local consumer affairs office.